Brother PE800 is a revolutionary device in the field of embroidery. Though it doesn't provide any built-in stitches it provides various embroidery designs and a large embroidery area. If you're looking for both embroidery and sewing features in your device Brother SE600 is the one for you.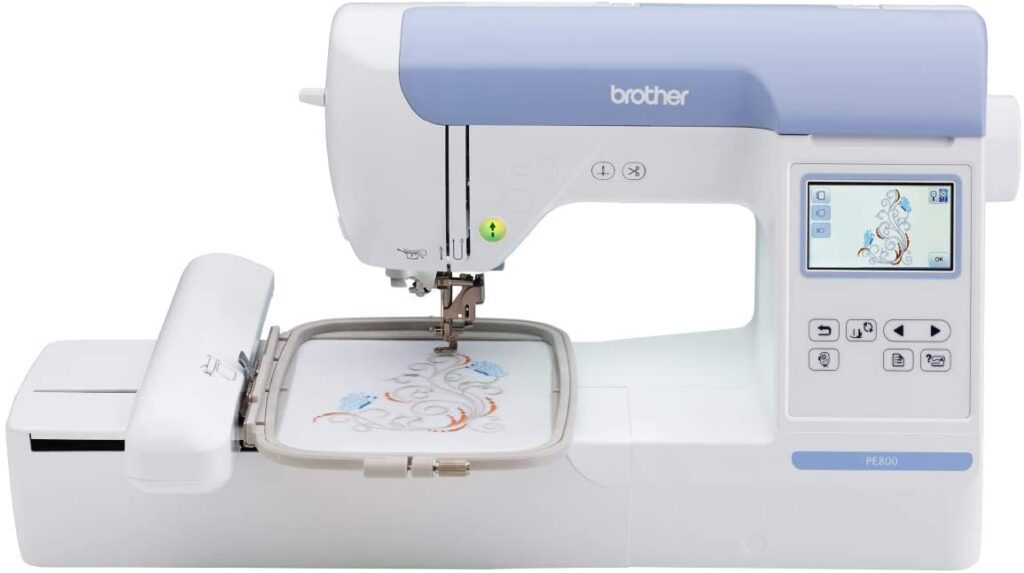 Features
Brother PE800 offers a big list of 138 built-in embroidery designs including scrollwork, florals, quilt patterns, and many more! It provides us with 7 English, 3 Japanese, and 1 Cyrillic font styles! It has a large 3.2″ touch screen and large 5×7 embroidery field, it really is larger than many other machines which makes this product advanced, you can make larger designs and projects with the Brother PE800. Let's review all the features of this product now step by step!
138 Built-in Embroidery Designs
Brother PE800 provides 138 built-in embroidery designs including seasonal, kid wears, and many more such as flower designs and many uncommon unique designs. You can expand your creativity and bring life to your imaginations using this stunning machine. The cool features of this machine steal the attention of everyone including pros and beginners. It's a good one to get started. You'll also get 10 frame shapes and 14 stitch patterns!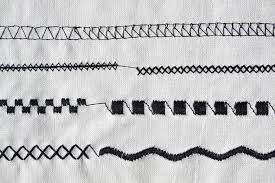 5×7 Embroidery Field
The large embroidery area of 5×7 is just about more than what you need! You can create large& unique designs with it. The embroidery area is really exceptionally large and enough to fulfill your creative sewing urges! You can save your time and rehoop lesser with this one.
11 Embroidery Fonts
There are 11 unique embroidery fonts in Brother PE800 including the common ones such as script, outline, serif and san serif fonts, etc. in this product. The font styles are 7 English, 3 Japanese, and 1 Cyrillic. If you're looking for a product you can work with, this must be it. 11 types of fonts to choose from, you can definitely find the right font to go with using this product.
3.2" Touch LCD display
A 3.2″ large color LCD display! It allows you to choose your design and preview before stitching. You can also easily change thread color using the built-in color palette! You won't be dissatisfied with those features and that's a guarantee! And unlike most other machines, this one's screen is not black and white! It's colourful and shows all the colours of your choosen designs!
Automatic needle threader
The automatic needle threader does all the thread job that you needed to do. In just a press of the lever, it sews everything for you. It saves your eyes by doing all the tough work and also helps a lot by changing thread colors in seconds! But don't you think that it does everything for you. Because you still gotta choose the thread colours, design, length & width and sewing speed. And then you're ready to show your creativity!
Bright Work Area
The super bright LED light allows you to continue your passion or work at all the situations! Whether it's day or night it doesn't really effect your work or passion if you're using this machine. The bright LED allows you to see through the sewing progress. It's also quite helpful when you're sewing into a dark cloth. It's also very helpful for positioning multiple embroidery designs in the hoop. Quite time saving and comfy, right?
USB Port
Brother PE800 has a USB port so that you can connect your device to the computer or a Pendrive. This feature allows you to import your own cool designs to the machine. So expand and enrich your creative thoughts and imaginations as well as bringing them to life by using this feature. You can buy or use free designs from Brother's site. But we will add embroidery designs for free on our site soon too! So, make sure to stay connected with us!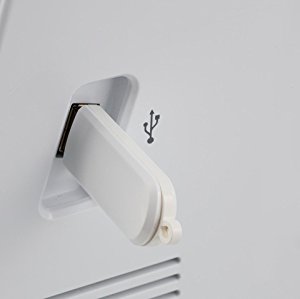 Worried about how to use the USB port to import your desired designs? We got your back! Here's a video tutorial down below with proper instructions on how to use the USB port with Pendrive!
Excellent Embroider Quality
The great embroidering ability makes this product exceptional from the other ones. The stitching quality steals the attention of all. Excellent for work and brings utmost joy to the ones using it as passion. Clear, smooth. But the quality of the designs might decrease if you use it at a fast speed. Use it in a slow or regular speed to get the best quality design! By the way, if you're searching for embroidery designs you can find them on Brother's site and I hope you'll find it soon on our site too!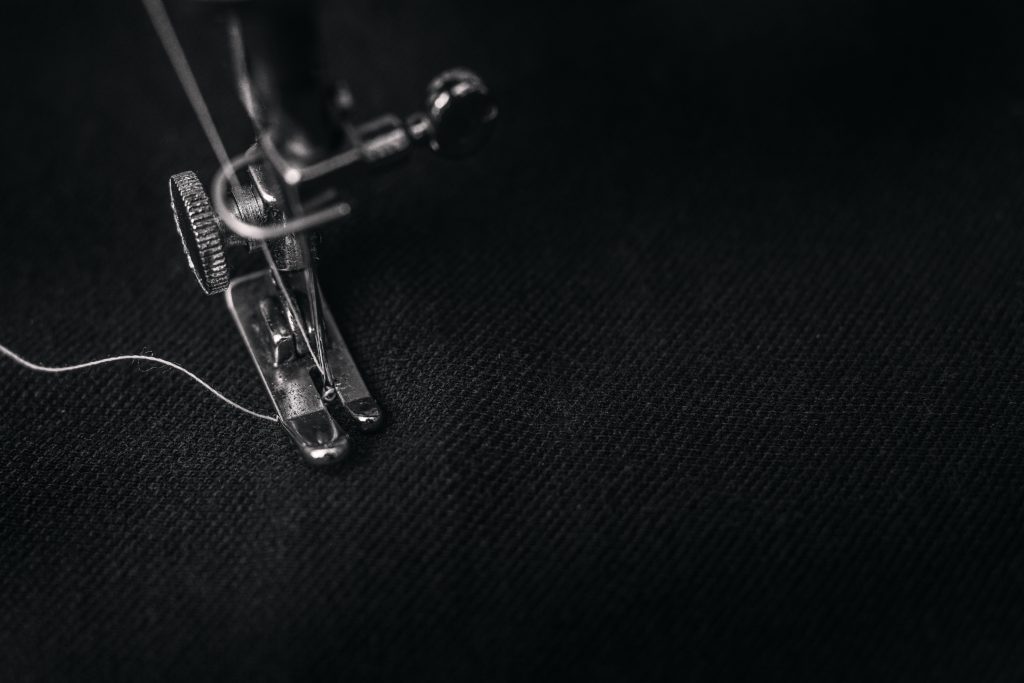 Jam Resistant Bobbin
Jam resistant bobbins saves your most valuable time! All you gotta do is put the bobbin in the machine. You'll find a case in the downside of the needle, open the case and put in the bobbin as shown in the manual and you're done! The bobbins won't jam as long as you put them in correctly and use the right sized bobbin.
Compatibility with Beginners
This product offers many features but how good is it for beginners? It's a bit advanced but goes great with beginners too! Brothers machines are made with simplicity so that everyone can use it easily and with the advanced features you can also use it effectively! Brother PE800 is a great one both for professionals and beginners.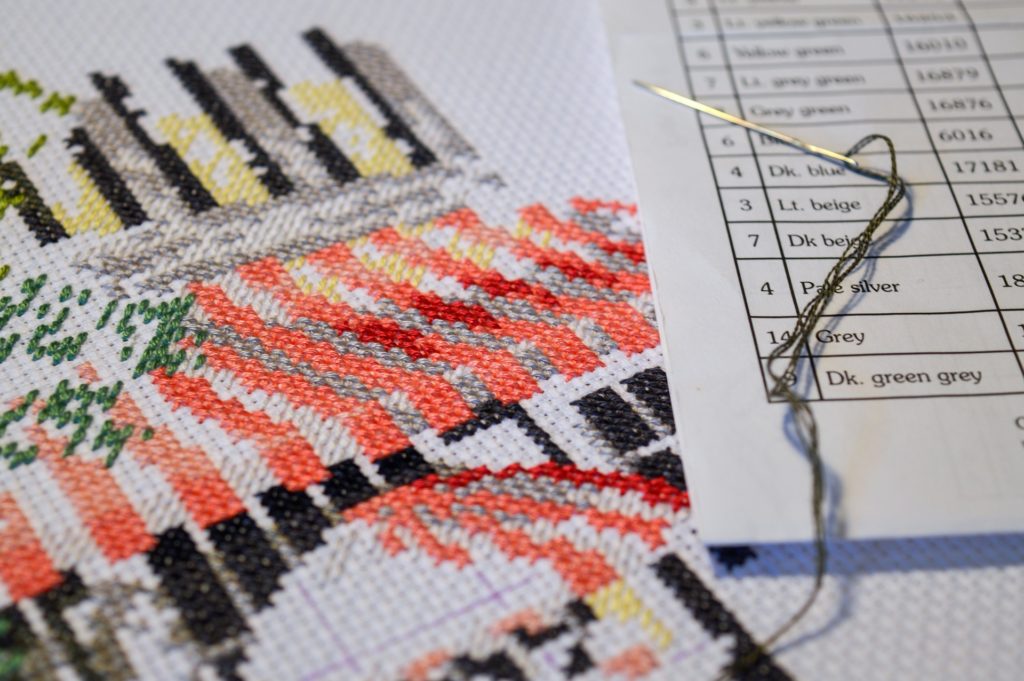 25-year limited warranty
You get a 25 years warranty with Brother PE800. So if you ever face any trouble you can just contact the company and they shall fix it up as soon as they can. An easy & fast solution for the troubles, right? You might not ever need another machine with the 25 years of warranty on this one.
PS: This feature is only for US citizens, to know the warranty for other countries, please visit the Brother's official site.
A bilingual user manual
A bilingual user manual so that you won't face any trouble while using this product. It also has the basic information you need in order to use this product. From starting the device to embroidering your very first design, this manual clearly gives you every information you need! And it's not only English so you can still check it up if you're bad at English! In case you're still confused, the next header is for you!
Free technical phone support
If you're facing any confusion and the user manual couldn't fix it up, just give the Brothers support a call, they'll provide you with all the help you need. So, make sure you do that instead of trying stuff on your own due to curiosity because it might cause more time waste and may even bring a disastrous result unless you're a professional.
Pros
Large color touch screen 3.2″
Many fonts
Large 5×7 embroidery field
Over 85% of our buyers rated it 5 out of 5 stars!
Provides On Screen Editing!
USB port to import your own designs using Pendrive
Cons
Some of the buyers complained that Brother doesn't support them properly if they face troubles using their product.
Helpful Tips
You can use an USB hub to get more usb ports to use!
This device isn't suitable for sewing as it doesn't have any built-in stitches
It's a great device for embroidery purposes
It's not noisy
Frequently Asked Questions
Q: Where can I get a 4×4 hoop for this machine?
Answer: You can get it from here
Q: How do I convert designs to Brother PE800's format?
Answer: PE-Design can import the file format and convert it for use on this machine.
Q: What's the Warranty of this product?
Answer: Click here to check the warranty.
Q: Do I need a spool holder to use this product?
Answer: That depends on the size of the spools if you bought a regular size spool of embroidery thread they will fit over the built-in spool pin. If you bought the giant cones of thread you'll need a thread stand.
Q: What are the side products included with Brother PE800?
Answer: These products will be included with the machine:
5″ x 7″ embroidery hoop & foot
4 – Bobbins
Needle set
Cleaning brush, seam ripper, bobbin cover
3 – Screwdrivers (small, large, and disc-shaped)
4 – Spool caps (mini, small, medium, large)
Dust cover
Owner's manuals
Conclusion
So, is it a good product for beginners? It's a bit advanced which might make it a bit difficult for beginners to work with but yes it is a good product for beginners as well as experts. Though it might be a bit costly the features makes it worth it. But if you're looking for a sewing machine this might be not for you yet. As this device doesn't have any stitches at all. This device is great for embroidery purposes though!